November 2019 Agenda—Collinsville, Illinois
Facilitating Technology Enriched Classrooms for 21st Century Learners.
Digitally…Socially…Spiritually
How has technology changed the way that we worship and minister to each other?
1. The next workshop date is scheduled for Thursday,  January 16th.
2. METC (Midwest Educational Technology Conference) In St. Charles February 10-12.
Let's take some time to reflect on last month's TEC21 Challenges and share experiences. Share a success, a challenge you experienced or a lesson learned.
1. Explore a variety of digital tools and learning activities to use in order to assess student progress and understanding.
2. Create a digital assessment activity which could be incorporated into an upcoming lesson or unit.
3. Discover the educational value of engaging students in coding activities in today's classroom.
4. Identify web- and/or mobile-based coding applications to engage your students with during the upcoming international Hour of Code (December 9-15, 2019).
How to Run an Hour of Code
How can you engage your students in coding?
Explore the many resources above and below.
Identify ones that suit your classroom set up and then let your students do some exploring of their own.
December 9-15 2019 is the official week of Hour of Code.
What aspects of digital citizenship need to be addressed when conducting formative assessments with your students?
Internet Safety

Privacy & Security

Relationships & Communication
Cyberbullying
Digital Footprint & Reputation
Self-image & Identity
Information Literacy
Creative Credit & Copyright
Genius Hour Unit 3: The Pitch
You want to "sell" your idea in a creative and interesting way. Think about this as a commercial for your idea that unveils your genius plan! You will have 1-2 minutes.
Include the following:
Your name

Reasons you chose the project (story, history, definition, interest, etc.)

Materials/resources/technology tools needed

First three steps to get started

Obstacles you may face in the process

Explain how the project enhances learning.
Your presentation may be formatted in one of the following ways:
A Prezi, Google Slide presentation, Adobe Spark Video, iMovie or i Movie trailer, or another digital format that is at least 60 seconds, but no longer than 2 minutes

Minimum of 6 slides but maximum of 10 slides. Use the bullets for items to include as a guide.
Lunch Hour at 11:30am/Back to Work at 12:30pm
Digital Tools & Resources
Teachers Pay Teachers is the go-to place for educators to find the resources, knowledge, and inspiration they need to teach at their best. It offer more than 3 million free and paid resources, created by educators who understand what works in the classroom.
Inspire! We are each other's BEST resources 🙂
1. Develop and incorporate a digital assessment activity to use with your students in a lesson or unit you'll be teaching before we meet again in January.
2. During the week of December 9–15, have your students join millions of students around the world by participating in an "Hour of Code" (An awesome activity to engage your students in during the craziness of December.)
3. Post to TEC21 Educators Group on Facebook. It can be a comment, an answer to someone's question, a resource, a picture of you teaching and/or your students learning, or a sample of a digital assessment you used with your students.
4. Be a resource–an inspiration–to one of your colleagues.
5.  Registration for the TEC21 Workshop Program for the 2020/2021 school year opens on January 2, 2020. Please encourage a fellow teacher to join us next year! Share with them the value of connecting with other Lutheran school teachers and the impact it's had on you and your students. Thank you in advance for supporting our mission and vision and being an ambassador for TEC21 whenever you can! #TEC21lcms #LutheranSchoolsThrive #LuthEd
Mike Kratzer
mjkratzer@gmail.com
@mkratzer
314-392-8734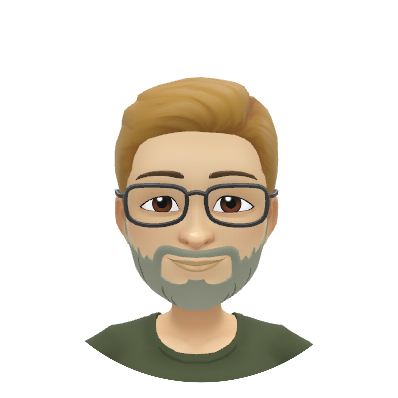 Connected teachers inspiring students in Technology Enriched Classrooms.