March 2021 Agenda—Saginaw, Michigan
Facilitating Technology Enriched Classrooms for 21st Century Learners.
Digitally…Socially…Spiritually
To the WiFi:   Go to "Peace" network      Username:   Tech21       Password:    welcome
To the Agenda:   Go to    tec21connect.com   and select "Workshops" and then "Agendas"
To Each Other:    Check out the snack table and say hello to your teammates.  How has everyone been doing since we saw each other last month?
To Other TEC21 Teachers:    Check out Facebook – TEC21 Educators and see what's new.  Respond to a post or post something yourself.
For Christ also suffered once for sins, the just for the unjust, that He might bring us to God, being put to death in the flesh but made alive by the Spirit (1 Peter 3:18)
1. The next workshop date is scheduled for Thursday, April 29.
2. Other opportunities for professional development:
3. Our next cohorts for the 2021/2022 school year are filling up fast! We know that word of mouth and personal testimonies or words of encouragement can go a long way. So, if you can encourage a teacher to register, we would greatly appreciate it! As a thank you, for every teacher that registers on account of you, we will enter both your name and theirs into our drawing announcing two winners at the end of March for a chance to win your choice of a $50 gift card to Teachers Pay Teachers or Amazon! Do you have other friends or family members teaching in Lutheran schools? If so, you can encourage them to join a cohort near them and we'll again enter your name and theirs also. The more teachers you get to register, the more times your name will be entered into the drawing. All you need to do is encourage someone to register for TEC21 for the 2021/2022 school year and reach out to Helena (helenastephens@tec21connect.com). In order to be officially submitted in the drawing, she needs to have your name and the teacher you encouraged. #TEC21lcms #LutheranSchoolsThrive #LuthEd
4. "Celebration Day" is next month and it is a time to celebrate each other's successes! What does the format of the day look like and what can you do to prepare?  This will be an opportunity for you to share what you have learned and how you have grown as an educator through the processes of inquiry, investigation, and implementation. How can you prepare?
Helpful tips:
Think of the day as a mini-conference and each of you will be the presenters (Remember that you are sharing with friends, so keep this all in perspective and have fun with this.)
Spend approximately 10 minutes showing some things you've accomplished this year – what you did, how you did it, and why you did it.
Click on the SHARED DOCUMENTS to a

dd your first & last name, description & links to your respective center's Google Doc in preparation for "Celebration Day"

. Do you have samples of student projects hosted on the web? Share those links, too! Here's an example of a variety of different ways past TEC21 Teachers presented their learning – SAMPLE.
You might also want to use the Celebration Day guide to help to organize your thoughts. To download a copy to print, click HERE.
How to Obtain 3 Graduate-level Credits Through Your TEC21 Experience
Will you be needing to renew your teaching license soon? Are you thinking about pursuing a master's degree in Curriculum and Instruction? If you answered "yes" to either of these questions, we encourage you to consider applying to Concordia University, Nebraska, to receive three graduate-level credits for your TEC21 experience. There is no additional work that is required of you and the process is simple. The online application is now open and runs through May 15, 2021. Follow these four easy steps to apply:
First, select the "Apply Here" link to create an account.
Next, complete the fields in the form. Where it asks for Academic Level, select "Non-Degree Coursework". Where it asks for Entry Term, select "Summer Semester 2021". Where it asks for Academic Program, select "TEC21". After completing the remaining fields, select "Create Account".
Now, check your email for confirmation that your application came through successfully.
Lastly, select the link provided in the confirmation email to make your online payment in the amount of $240 ($80/credit hour) using a debit or credit card. That's it! You're done!
On June 1, transcripts will be available upon request. If you ever have questions regarding how these three graduate-level credits could be applied to a master's degree program now or in the coming years (they are good for 5 years), contact Anna Boriack, Director of Master of Education in Curriculum and Instruction, Instructional Innovation Specialist. She will be happy to help you. Her email address is anna.boriack@cune.edu. Concordia University, Nebraska is a ministry partner of TEC21, so they may email you from time to time to share opportunities of how these credits could be applied toward graduate-level programs they offer.
Please note: The opportunity detailed above is optional. Additionally, all TEC21 participants will receive a certificate on the final workshop day stating 35 professional development hours have been completed through the TEC21 Workshop Program. How state board of education departments and the 35 LCMS districts recognize these 35 hours of professional development vary from state to state and district to district. (For example, see how the Kansas District of the LCMS Licensure Renewal has a distinct process in place for the teachers serving in this district.) So, be sure to contact your respective state's board of education department or your LCMS district office if you have any questions on how to renew your certificate or license using your TEC21 experience!
1. Discover …the value of project-based learning for your students.
2. Explore … virtual field trips to use with your students.
3. Design … an online learning experience for students.
4. Be a resource to another teacher by sharing with them a digital tool, a resource, a learning activity, or an assessment strategy you learned about at today's workshop.
Resources
Here is a great website that gives examples of virtual field trips and great tips for making the field trip fun and effective.
CommonSense.org put out this great list of 31 Virtual Field Trips and Experiences.
The First Thanksgiving – Briana sent in this one from Scholastic that she uses around Thanksgiving time.
Twelve Famous Museums with Virtual Tours – from the British Museum in London to the Guggenheim in New York City to the Van Gogh Museum in Amsterday.  Take a virtual trip through these amazing museums and view art and artifacts that have influenced our world.
Stephanie sent in this virtual field trip for the American Revolution.
Google Earth – Search for locations, view information cards, check out voyager with tours, quizzes, and games.
Matt sent in this virtual tour of Washington D.C.
Patrice found these excellent articles with "Ten of the Best Virtual Field Trips" and "25+ Amazing Educational Virtual Field Trips."
Heather sent in a virtual tour of the solar system.
Center for Interactive Learning and Collaboration – for $75 a year, students can experience 10 virtual field trips.  See link for the 2018-19 offerings.
Joy sent in a number of resources:  EducationWorld (check out the technology section), eSchoolNews (great resource for lesson plans and technology ideas), Scholastic, Smithsonian National Museum of Natural History, 360 Cities, The Whitehouse, Panoramas, Anne Frank House, ,Airpano (aerial panoramas), NASA, National Parks and Monuments.
Earth Day is Thursday, April 22nd.  Check out these great field trips offered on that day by Connect2Texas.  You can register and then use an archived copy at a later date.  Here are some other field trips to consider.
Skype in the Classroom – great resource by Microsoft that makes it easy to bring the world into your classroom in five different ways:  virtual field trips, Skype lessons, Skype collaborations, Mystery Skype, and Guest Speakers.
Discovery Education – explore a large number of both live and archived field trips and guest speakers.  A subscription is not necessary to use.
Ellis Island and Immigration – interactive tour, contains great teacher resources.
Reach the World – brings the world into the classroom with a large number of "journeys" to countries far and wide.
American Museum of Natural History – explore exhibitions and try interactive experiences.
Edutopia – an article that links you to 6+ virtual field trips and resources.
Explore Virtual Adventures – tons of virtual field trips and ideas for engaging students.
Learn Around the World – new free field trips each month (both global and USA focused), optional paid field trips or virtual guest speakers also available.  Private shows can be arranged.  There is also a way to connect with classrooms around the world.
Google Earth Education – Google's Geo Tools aren't just about geography. You can use them to trace Marco Polo's journey through Asia, to explore the architecture of Barcelona, to measure how Alaska's glaciers have receded, or to analyze the habitat of the Cameroon grassland frog. Geospatial thinking has transformed our perceptions of the World around us, and how we address issues such as climate change on and the protection of wildlife.
Project-Based Learning Using Technology: Activities
Digital Tools & Resources 
GeoGuesser – Let's explore the world!  Embark on a journey that takes you all over the world – from the most desolate roads in Australia to the busy, bustling streets of New York City.  Play as a single player or challenge a friend.  Game uses Google Earth.   Free version allows for limited games per day. (I login through Google – my personal account).
Thinglink is a web tool that allows students to make visual images more interactive.  Easily create visual learning materials and virtual tours, empower students to work on projects and assignments using text, voice, photos, and video.
Google Expeditions – Lead students on an immersive VR (Virtual Reality) tour of places in a way they have not experienced before!  Explore historical landmarks, go down to the atomic level, get up close to sharks, even visit outer space.  As the teacher, you serve as tour guide assisted by a wealth of information at your fingertips.  Students can also explore expeditions on their own.  Google Cardboard is an inexpensive ($9.99) way to bring this to your classroom.
21 Websites for Poetry – April is National Poetry month!  Explore these websites to get some new ideas for using poetry in the classroom.  Some of the resources are now non-functional because they used Adobe Flash but many of them are still working fine.
Classhook can be used to teach your students using their favorite TV shows and movies.  Increase student engagement and retention.  Easily find educational videos from TV shows and movies to use in your lessons
Blooket.com A new take on trivia and review games! The way it works is that a teacher/host picks a question set and a unique game mode. Then, we generate a code that players can use to join the game on their own devices. After the game starts, players will answer questions to help them win. That's where the fun starts, because we offer a variety of games to keep students engaged and excited!  Here is a video for teachers on how to use Blooket to increase student engagement.  Here is a video for students to see how to navigate the games as a player.
Freeology – a plethora of free resources including ready-to-go worksheets for various grade levels and content areas, templates, calendar makers, graphic organizers and more
Superbook Bible video series has a website with lots of games, videos, and activites.  There is an online Bible, also!  Works great as well as an app on your tablet or phone.
Webquest.org – Create interactive webquests around a particular topic or search for premade webquests for your students.
Lunch Hour at 11:30am/Back to Work at 12:30pm
 1. Digital: Prepare for Celebration Day! Have fun with this! Use the questions and strategies on the following document to prepare for the day: click HERE.
2. Social: Registration for the TEC21 Workshop Program for the 2021/2022 school year opened on January 2, 2021. Please encourage a fellow teacher to join us next year! Share with them the value of connecting with other teachers serving in Lutheran schools and the impact it's having on you and your students. Thank you in advance for being an ambassador for TEC21 and supporting our vision and mission for the sake of the Gospel! #TEC21lcms #LutheranSchoolsThrive #LuthEd
3. Spiritual: Be a resource to at least one new person on your faculty before we meet again.
Please don't hesitate to contact me at any time during the year with questions, problems, or suggestions.
Email:    lmeyers@vlhs.com
Phone:  989-790-1676  ext. 12   (school)
989-324-0666       (cell)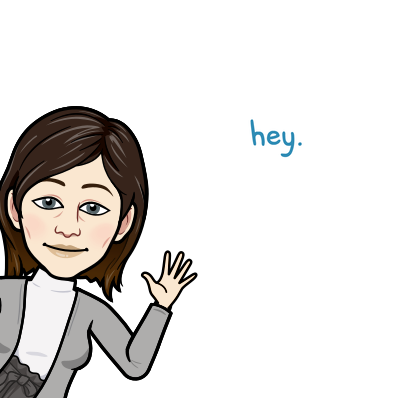 Connected teachers inspiring students in Technology Enriched Classrooms.