February 2021 Agenda—Saginaw, Michigan
Facilitating Technology Enriched Classrooms for 21st Century Learners.
Digitally…Socially…Spiritually
To the WiFi:   Go to "Peace" network      Username:   Tech21       Password:    welcome
To the Agenda:   Go to    tec21connect.com   and select "Workshops" and then "Agendas"
To Each Other:    Check out the snack table and say hello to your teammates.  How has everyone been doing since we saw each other last month?
To Other TEC21 Teachers:    Check out Facebook – TEC21 Educators and see what's new.  Respond to a post or post something yourself.
Ice Breaker – Which "Peanuts" character is most like you and why?
(Note:  I do own the above video on CD but have used the YouTube preview here.)
Ephesians 2:10 For we are his workmanship, created in Christ Jesus for good works, which God prepared beforehand, that we should walk in them.
John 13:7 Jesus replied, "You do not realize now what I am doing, but later you will understand."
1. The next workshop date is scheduled for Thursday, March 25th.
2. Other opportunities to learn and grow:
3. This summer, we will be preparing our TEC21 website for "Season 13" so we encourage you to bookmark the "Season 12" workshop agendas now so you have access to them in the future. Here's the link – https://tec21connect.com/2020-2021-workshop-agendas/ Note: When we perform quarterly updates on our website's theme, webpages and various plug-ins, we do not include all of the previous years' agendas (webpages) in the process. This means that over time past agendas may start to look a little wonky, but the links and resources will still be accessible for you 🙂
4. Three graduate-level credits available through Concordia University, Nebraska:
How to Obtain 3 Graduate-level Credits Through Your TEC21 Experience
Will you be needing to renew your teaching license soon? Are you thinking about pursuing a master's degree in Curriculum and Instruction? If you answered "yes" to either of these questions, we encourage you to consider applying to Concordia University, Nebraska, to receive three graduate-level credits for your TEC21 experience. There is no additional work that is required of you and the process is simple. The online application is now open and runs through May 15, 2021. Follow these four easy steps to apply:
First, select the "Apply Here" link to create an account.
Next, complete the fields in the form. Where it asks for Academic Level, select "Non-Degree Coursework". Where it asks for Entry Term, select "Summer Semester 2021". Where it asks for Academic Program, select "TEC21". After completing the remaining fields, select "Create Account".
Now, check your email for confirmation that your application came through successfully.
Lastly, select the link provided in the confirmation email to make your online payment in the amount of $240 ($80/credit hour) using a debit or credit card. That's it! You're done!
On June 1, transcripts will be available upon request. If you ever have questions regarding how these three graduate-level credits could be applied to a master's degree program now or in the coming years (they are good for 5 years), contact Anna Boriack, Director of Master of Education in Curriculum and Instruction, Instructional Innovation Specialist. She will be happy to help you. Her email address is anna.boriack@cune.edu. Concordia University, Nebraska is a ministry partner of TEC21, so they may email you from time to time to share opportunities of how these credits could be applied toward graduate-level programs they offer.
Please note: The opportunity detailed above is optional. Additionally, all TEC21 participants will receive a certificate on the final workshop day stating 35 professional development hours have been completed through the TEC21 Workshop Program. How state board of education departments and the 35 LCMS districts recognize these 35 hours of professional development vary from state to state and district to district. (For example, see how the Kansas District of the LCMS Licensure Renewal has a distinct process in place for the teachers serving in this district.) So, be sure to contact your respective state's board of education department or your LCMS district office if you have any questions on how to renew your certificate or license using your TEC21 experience!
Let's take some time to reflect on last month's TEC21 Challenges and share experiences. Share a success, a challenge you experienced or a lesson learned.
1. Discover the educational value of student-created video activities.
2. Explore video creation tools and resources to use with your students.
3. Design a student-centered project or assessment involving the use of video.
4. Be a resource to another teacher by sharing with them a digital tool, a resource, a learning activity, or an assessment strategy you learned about at today's workshop.
Screencastify – Free screen recorder extension for Chrome. Capture, edit and share screencasts. No software download required. Works on Mac, Windows and Chromebooks.  See some examples of how to use in the classroom.
Touchcast – Use a green screen to put video of you or your students into a picture or video.  Currently using iOs but should be coming out soon for Android. There is a cost.
LunaPic – Use to edit photos and then use on Facebook, your website, or green screen videos.
Veescope Live Green Screen App – This green screen app makes it easy to create amazing photos and movies. Take green screen photos at up to 12 megapixel and video at UHD 4K resolution. Edit video or photos already shot on green screen or blue screen with our video timeline editor. Create up to six layers of video or photos in the timeline. Pinch zoom out the timeline to show video clips up to an hour in length or pinch zoom in to trim individual frames. Export up to 4k video or up to eight megapixel photos from the timeline.  Here is a video tutorial.
Stop Motion Studio – Create beautiful stop motion animated movies anywhere instantly on your device. Everything you need is right at your fingertips. No computer needed. It's simple to use, deceptively powerful and insanely fun to play with. Create fantastic movies your friends will enjoy or share it with the world on YouTube, Facebook and other sites. Works with Android and iOS.
Vimeo – Upload student videos to Vimeo to share with others.  See link here for video tutorials on topics such as screenwriting, video interviewing techniques, storyboarding, and pre-production tips.
Paper-Slide Videos – Students create videos by creating characters, scenes, dialogues, on paper and then videotaping the story by sliding the appropriate pieces of paper into view as needed while someone narrates.  See link for an instructional video.  Click here for a student example of a paper-slide video.
Adobe Spark – Create polished web stories with magazine-style themes. Try it today.  Mobile and web · Beautiful Typography · Professional Themes · Share everywhere · Iconic Imagery
To Flip or Not to Flip, that is the Question…
Discussion on Flipped Classrooms
Digital Tools & Resources
EdPuzzle – Take already existing videos from YouTube, Khan Academy, Vimeo, etc. or your own and edit their length.  Make the videos interactive by inserting your audio comments, or a quiz question (multiple-choice or short answer).  Create a class and see how long each student spent on the video and how they answered your questions.
Educreations – Educreations is a unique interactive whiteboard and screencasting tool that's simple, powerful, and fun to use. Annotate, animate, and narrate nearly any type of content as you explain any concept. Teachers can create short instructional videos and share them instantly with students, or ask students to show what they know and help friends learn something new.  Easily create videos on an iPad (using the Educreations app) and then share through email, web, or save in Google drive.
Chrome Music Lab – Song maker that is easy to use.  Create short music pieces without any training.  Save and share pieces through links.
The Quiver App combines physical coloring from "back in the day" with state of the art augmented reality technology to bring you and your children an extraordinarily magical experience. You can find our free pages by downloading the app and on our website (http://www.QuiverVision.com).
ReadWriteThink – Providing educators and students access to the highest quality practices and resources in reading and language arts instruction
Flippity is a website that gives you a demo/instructions/template for turning a Google spreadsheet into a number of classroom tools such as memory game, flash cards, mad libs, bingo, badge tracker and more!  After you have explored the options, open a Google sheet, then get the "add-on" for Flippity.  That way you can access the templates any time you open up a Google sheet.
You Tube VIdeo with a Jeopardy game for February.  It combines the game with physical activity.  Approximately 20 minutes or so.
Kami – Effortlessly increase student engagement and improve learning outcomes while saving time, money, and the environment with our chrome extension Kami
ePALS – ePALS Classroom Exchange (ECE) allows students throughout the world to connect and exchange information with one another via email and online conferencing.  Users can collaborate on history, science, or geography projects. Students communicate via email, Internet voice communications, and the WWW. Photos, graphics, and multimedia clips can be shared without long distance phone or mail costs. While interacting with other students, users will also have hands-on experience with educational technology. Viewers can search the online database by school name, language spoken, grade level, city, state, or country to locate a specific classroom — or they can add their own entry for free. The site would be a great enhancement for foreign language classes; students could practice writing another language. Educators could extend lessons and let students become pen pals as well. This is a great resource for interactive education.
Ignite Talk is a new form of presentation. Students create 20 slides and talk 15 seconds per slide for a 5 minute talk! Honing Students' Speaking Skills.  To automate Google Slides, go to "File" and select "Publish to Web".  You will have an option to automate the slides for 15 seconds (also to start immediately or to loop).
Word Tamer is a neat site for learning the process of developing characters, settings, and plots in creative writing. Word Tamer is set up as an interactive journey through a carnival of literary devices. As students move through the carnival they develop characters, develop a setting, and develop a plot for their stories. At each stop in the Word Tamer carnival students can print out the words they have written. Along the way there are videos to help students understand the roles of characters, settings, and plot development in crafting a good story.
Twig Science Reporter is a free service that provides science stories for elementary school students. The site is updated weekly with videos, articles, and graphics. There is a section in Reach Out Reporter called Fact Pack. In the fact pack section you will find sets of short videos and or images arranged around a central topic.
Education.com is a learning website for PreK – 5th grade.
Unlimited access to an expanding library of resources that cover 800+ skills
Step-by-step learning with fun, interactive games for Preschool-5th grade
Progress tracking to celebrate learning successes
Sight Words page – Being able to recognize words automatically makes learning to read a much easier process, and these sight words games help your beginner reader do just that.  Education.com has numerous games for learning including these on Sight Words.
Mystery Doug is a weekly video series for elementary teachers based entirely on questions that real students ask.
BibleMemory.com has the only complete Bible memory system that makes it easy for you to MEMORIZE, ORGANIZE, and REVIEW verses.
Sketchup for Schools – 3D modeler for schools that are Google Schools.
Safe Search for Kids is a powerful safe search tool that filters search results to enhance your kids' safe search experience.
Lunch Hour at 11:30am/Back to Work at 12:30pm
Digital:

Apply what you learned today by designing a lesson, a student project or an assessment strategy involving the use of video.
Social:

Post to the TEC21 Educators Group on Facebook. It can be a comment, an answer to someone's question, a resource, a picture of you and your students or a link to a completed project your students created.

Spiritual: Be a resource to another teacher on your faculty by sharing with them a digital tool, a resource, a learning activity, or an assessment strategy you learned about at today's workshop.
Missional: Registration for the TEC21 Workshop Program for the 2021/2022 school is in full swing. Please encourage a fellow teacher to join us next year! Share with them the value of connecting with other teachers outside of your school building who are serving together in Lutheran education and the impact it's having on you and your students. Thank you in advance for being an ambassador for TEC21 and supporting our vision and mission for the sake of the Gospel! #TEC21lcms #LutheranSchoolsThrive #LuthEd
Please don't hesitate to contact me at any time during the year with questions, problems, or suggestions.
Email:    lmeyers@vlhs.com
Phone:  989-790-1676  ext. 12   (school)
989-324-0666       (cell)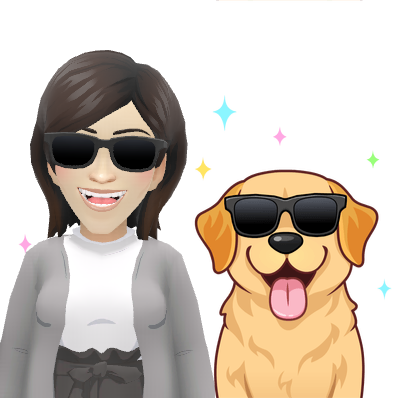 Connected teachers inspiring students in Technology Enriched Classrooms.